Staff
Here is a glimpse of the characters you'll find at Boulders. To really get to know them, climb with them.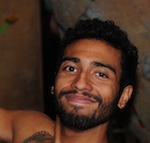 Alan
Hometown: Copperas Cove, TX
Fun Facts.....thats right with Alan its straight to the Fun Facts:
His favorite food is Gummi Bears. You may already know this but Alan was voted one of Maxim's best looking males of 2012. His zodiac sign is Cancer. He loves bouldering. When climbing at Boulders he will most likely be on the 45 degree wall. Besides climbing at Boulders he likes to ride and work on his GSXR-600, run, workout, sleep and hunt.
Regular Facts:
Alan is an Instructor at Boulders he also leads the Workout Clinics. He started climbing in the spring of 2011 at Boulders as a new way to workout and exercise. He hasn't stopped since. Climbing has taken him all over Texas and west to California and back.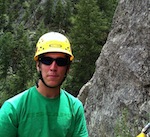 Aron
Home Town: Salado, TX
Aron started climbing at a Summer Camp in 1999. Since then climbing has been a major part of his life and he has worked in various capacities and places sharing it with other people. He has been a nearly permanent fixture of Boulders since we opened. He is currently the Head Coach of Team Boulders, competitive youth climbing team.
Fun Facts:
Aron is mostly a boulderer and sport climber. His favorite climbing experience was with one of his best friends, climbing a 500ft Multi-pitch at Eagle Peak in California. He also loves climbing at Hueco Tanks near El Paso, Texas and Horse Pens 40 in Alabama.
His favorite colors are blue, red and yellow in that order. He is 5'9 has brown hair, brown eyes, loves long walks on the beach and bright sunny days.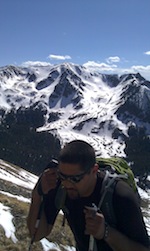 Daniel
Hometown: Copperas Cove, TX
The first time Daniel went climbing was at Boulders and he knew he loved it right away. He loves climbing because it has a way of simplifying his life. Daniel Loves the backcountry and the mountains, they draw him outside.
Fun Facts:
Daniel is a gear guy. If you have any questions about climbing/backpacking gear Daniel can likely give you a complete analysis because chances are he owns the gear personally. Two thirds of the packages that come to boulders are for Daniel because he just ordered the new (fill-in-the-blank) from (fill-in-the-blank) gear company.
Always willing to help curious climbers, you'll find Daniel working the desk several nights a week and teaching clinics several other nights of the week.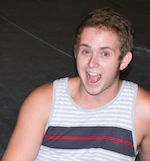 Evan
Hometown: Harker Heights, TX
Being able to create a route or boulder problem is one of Evan's favorite things about climbing. That is why he is a route-setter at Boulders! If you've ever wondered who puts all those holds on the wall or why that green-taped route is so awesome, chances are the answer to your question is Evan.
Evan started climbing at Baylor University in October of 2011 and has since developed into a very dedicated sport climber and very talented route-setter. His favorite climbing experience was setting and forerunning for the ABS 14 Competition we had at Boulders in November of 2012.
Evan is now the Head Route-Setter at Boulders.
Fun Facts:
On any weekend you may find Evan climbing outside at one of Central Texas' sport climbing areas: Monster Rock, Morgan's Point, Reimer's Ranch. During the week and when the weather is bad on weekends you can find Evan at Boulders climbing the lead wall.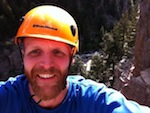 Mike
Hometown: Killeen, TX
Boulders is where Mike fell in love with climbing. He used to come to Boulders, get a day pass every once in a while and struggle to the top, with no technique, in rental shoes. In 2006 Mike got a membership to Boulders, got his own shoes and harness, and started climbing several times a week indoors and outdoors. Now as the Instruction Director at Boulders, and having climbed all around the country, Mike is on a mission to make sure new climbers have access to the knowledge they seek.
Fun Facts:
Mike thinks facts are fun.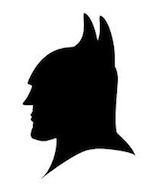 Richard
Hometown: Burnsville, MN
Richard knows everyone has their own story.... Richard's climbing story started about a year before he came to work at Boulders. He was running his own business and got to know Eric, the owner of Boulders. Because Richard is so naturally business minded, Eric hired him as the Manager of Boulders.
In his own words Richard is not the "token climber" but enjoys it very much as long as he is on top-rope. He gets personal value being part of an environment where people are introduced to climbing. He loves being able to witness people grow and reach their goals through climbing.
Fun Facts:
If you ask Richard how he is doing he may literally say the words "Always Good," loudly with a big smile on his face and totally mean it. He is very happy and may never have had a conversation that has lasted less than 64 minutes and 13 seconds.
Contact
Boulders Sport Climbing Center
325 Indian Trail
Harker Heights, TX 76548
254-690-9790
Fax: 254-690-9772
Hours:
Mon-Fri  Noon-10pm
Saturday  10am-10pm
Sunday Noon-8pm
Holiday Hours:
Fourth of July  Noon-6pm
Thanksgiving Day  Closed
Christmas Eve  Noon-6pm
Christmas Day  Closed
New Years Eve  Noon-6pm
...
Membership Details
Summary of Membership Agreement
Boulders Annual Memberships are annual contractual agreements handled through ABC Financial. They go open-end at the end of the contract term (after the first year the contract ends, the Electronic Funds Transfers (EFT's) continue at the agreed amount every month until the member stops them by written notice to ABC Financial). This is convenient in the sense that no new contract must be signed at the end of the contract term and your gym use continues uninterrupted. In the event that the member is moving, the contract can be terminated with a $50 cancelation fee. After the contract term, EFT's can be stopped by the member at no extra charge. The cancelation fee is waived for military PCS. Cancelation must be done by written notice to ABC Financial at least 30 days in advance.

CLICK HERE to see detailed freeze and cancelation procedures.
ABC Financial:
Member Sevices 888-827-9262
501-515-5000, ext. 2
Fax: 501-992-0802
This e-mail address is being protected from spambots. You need JavaScript enabled to view it
Boulders' Financial Manager, Richard Kahabka:
This e-mail address is being protected from spambots. You need JavaScript enabled to view it